First of all, i want to say they spelled Disciples as Disiples. Still didnt fix it? -.-
Disiples of the Toad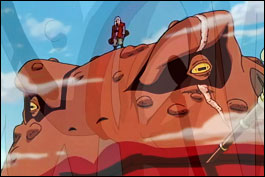 Mission type:
S-Class Mission
Mission requirements Rank:
At least Jounin
Mission Description:
Before Jiraiya will return to Konoha he wants to see if the fruits of his knowledge, passed down through the 4th Hokage, remain. Kakashi, once student of the 4th, and Naruto, current student of Kakashi, must prove the strength of the toad.
Mission Rewards
Mission "Disiples of the Toad" completion.
Character unlocked:
Jiraiya
Mission Goals
Win 5 battles in a row with Uzumaki Naruto. (5/5)
Win 7 battles with Hatake Kakashi or Uzumaki Naruto versus Uchiha Sasuke. (7/7)
Win 7 battles with Hatake Kakashi or Uzumaki Naruto versus Shizune. (7/7)
Win 7 battles with Hatake Kakashi or Uzumaki Naruto versus Haruno Sakura. (7/7)
Win 5 battles in a row with Hatake Kakashi. (5/5)
Win 7 battles with Hatake Kakashi or Uzumaki Naruto versus Yakushi Kabuto. (7/7)
Teams
1. Naruto, Sakura, Sasuke
2. Naruto, Chouji, Shizune
3. Naruto, Rin, Sasuke
4. Kakashi, Lee S, Zaku
5. Kakashi, Asuma, Kurenai
6. Kakashi, Zabuza, Zaku or Chiyo



Posts

: 38


Join date

: 2010-06-02


Age

: 22


Location

: Suwanee, Georgia




---
Permissions in this forum:
You
cannot
reply to topics in this forum