Disiples of the Slug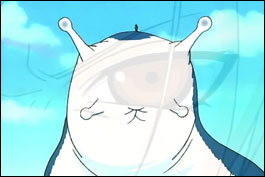 Mission type:
S-Class Mission
Mission requirements Rank:
At least Jounin
Mission Description
Tsunade is off gambling again while Konoha is in danger, but some excellent talent has caught her eye. If Shizune and Sakura can showcase their talents enough Tsunade will return to pass on her knowledge of the power of the slug.
Mission Rewards
Mission "Disiples of the Slug" completion.
Character unlocked:
Tsunade

Mission Goals
Win 5 battles in a row with Haruno Sakura. (5/5)
Win 5 battles in a row with Shizune. (5/5)
Win 7 battles with Haruno Sakura or Shizune versus Uzumaki Naruto. (7/7)
Win 7 battles with Haruno Sakura or Shizune versus Hatake Kakashi. (7/7)
Win 7 battles with Haruno Sakura or Shizune versus Uchiha Sasuke. (7/7)
Win 7 battles with Haruno Sakura or Shizune versus Yakushi Kabuto. (7/7)
Teams
1. Sakura, Sasuke, Naruto
2. Sakura, Kankuro, Kidoumaru
3. Sakura, Gaara, Ino
4. Sakura, Itachi, Kisame
5. Shizune, Sakon, Itachi
6. Shizune, Sakura S, Kabuto
7. Shizune, Anko, Sakon or Itachi



Posts

: 38


Join date

: 2010-06-02


Age

: 22


Location

: Suwanee, Georgia




---
Permissions in this forum:
You
cannot
reply to topics in this forum