Disiples of the Snake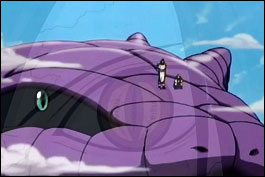 Mission type:
S-Class Mission
Mission requirements Rank:
At least Jounin
Mission Description
Orochimaru's plot is in full force and Konoha is fighting for its life. Sitting on the sidelines Orochimaru watches his current and future students, Sasuke and Kabuto, to see whether they are worthy of his presence. When they do, Orochimaru will show Konoha the awesome power of the snake.
Mission Rewards
Mission "Disiples of the Snake" completion.
Character unlocked:
Orochimaru
Mission Goals
Win 5 battles in a row with Uchiha Sasuke. (5/5)
Win 5 battles in a row with Yakushi Kabuto. (5/5)
Win 7 battles with Uchiha Sasuke or Yakushi Kabuto versus Uzumaki Naruto. (7/7)
Win 7 battles with Uchiha Sasuke or Yakushi Kabuto versus Hatake Kakashi. (7/7)
Win 7 battles with Uchiha Sasuke or Yakushi Kabuto versus Haruno Sakura. (7/7)
Win 7 battles with Uchiha Sasuke or Yakushi Kabuto versus Shizune. (7/7)
Teams
1. Sasuke, Naruto, Sakura
2. Sasuke, Naruto, Rin
3. Sasuke, Lee, Ino
4. Sasuke, Sakon, Shikmaru or Shikamaru S
5. Kabuto, Dosu, Zaku
6. Kabuto, Sakura S, Shizune
7. Kabuto, Sakon, Chiyo
8. Kabuto, Demon Brothers, Kimmaro



Posts

: 38


Join date

: 2010-06-02


Age

: 22


Location

: Suwanee, Georgia




---
Permissions in this forum:
You
cannot
reply to topics in this forum